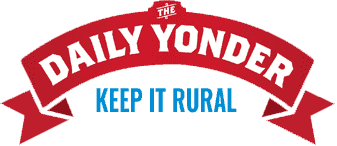 Two infectious-disease experts say reopening industries that don't allow social distancing could cause hotspots.
While larger urban areas may be seeing the number of coronavirus cases slow, cases in rural areas are just beginning, two experts said during a briefing from the Infectious Diseases Society of America Tuesday.
During the 45-minute long briefing, Dr. Angela Hewlett, associate professor, Department of Internal Medicine, University of Nebraska Medical Center, and Dr. Andrew T. Pavia, chief of the Division of Pediatric Infectious Diseases, University of Utah School of Medicine, told reporters that rural communities are beginning to see outbreaks of the coronavirus that differed from those seen in more urban communities, and that the outbreaks in rural America are far from reaching their peak.
Pavia said that disparities between rural communities and urban communities prior to the outbreak of COVID-19 in the U.S. may mean the disease will be a part of rural communities for a long time to come.
"The health disparities between big cities and rural communities means we may see long, sustained outbreaks in rural areas for weeks and months to come," he said. "The resources in rural communities are just not the same."
Smaller hospitals with staff that is not as adequately trained, coupled with existing health issues in the community and in some cases poverty conditions, all contribute to how well rural communities are able to contain and combat the disease.
While Hewlett said rural communities are much better at social distancing, the culture of those communities may contribute to outbreaks. From large community gatherings to large industries providing jobs in close quarters to the community, the way rural communities thrive may be a part of how easily it is spread, she said.
The number of cases of the disease in rural communities could continue to rise for weeks, she said. It may be two or three more weeks before many rural communities see their case numbers peak, she said.
In states like South Carolina, Texas, Tennessee and Georgia, where governors are pushing to slowly open up their state's economies in coming days, how those economies open up could have an impact on the health of rural communities, as well, they said.
If the jobs that start up again are ones that put social distancing and other protective measures in place – like agriculture – things could go well, Pavia said.
But opening up the wrong businesses could cause an uptick in cases and small micro-outbreaks, Hewlett said.
"We have to be really careful about this," she said. "I agree that this should be a local- or state-level decision, but there is a way to do this right."
Re-opening industrial sites which supply jobs to rural communities may not be a good idea, Pavia said, because of the close contact workers have with one another. That contact could end up spreading the disease again.
"Opening up industries in rural facilities – I just don't know how you open those up and open them up safely," he said.
Both doctors said rural communities need enhanced testing, enhanced contact tracing before they open up again.