MORE Care
Integration of Oral and
Primary Care in Pennsylvania
The mouth is the gateway to the body. Oral health is closely tied to overall, systemic health, yet oral health and systemic health tend to be separated. Dentists take care of oral health while physicians take care of the rest of the body. In rural Pennsylvania, access to dental care can be challenging as the ratio of patients to providers increases when compared to urbanized areas. Other barriers to accessing dental care in rural areas include transportation and insurance coverage.
Patients living in rural areas often have a primary care provider; however, they are less likely to have an established "dental home." Given the many ties between oral health and systemic health including links to diabetes, cardiovascular disease, and pregnancy outcomes, leaving oral health out of overall health can make it challenging to manage and treat chronic disease.
In an effort to address oral health disparities in rural areas, the DentaQuest Institute (now the DentaQuest Partnership for Oral Health Advancement) developed the Medical Oral Expanded Care (MORE Care) Collaborative. Initially piloted in South Carolina, the collaborative was expanded in 2016 to include Colorado and Pennsylvania. The DentaQuest Partnership, in coordination with State Offices of Rural Health, worked with Rural Health Clinics (RHCs) to integrate and coordinate oral health into primary care.
MORE Care Participating Rural Health Clinics
Participating Rural Health Clinics learned how to incorporate oral health risk assessments and oral health self-management goals into their practice. They have also integrated fluoride varnish, which can help to prevent dental caries, or cavities. In an effort to coordinate care, participating RHCs make referrals to local dental offices. Dental offices receiving these referrals are asked to return a dental treatment report to the RHC.
Rural Health Clinics currently participating in MORE Care include:
Cambridge Springs Health Center
Conneaut Lake Health Center
Conneaut Valley Health Center
Coudersport Pediatrics
Emporium Rural Health Center
Galeton Rural Health Center
Meadville Community Health Center
Port Allegany Pediatrics
Saegertown Medical Associates
St. Luke's Miners Health Center-Nesquehoning
St. Luke's Miners Health Center-Hometown
St. Luke's Miners Health Center-Ringtown
St. Luke's Miners Health Center-Lansford
Do you work in a rural primary care practice and want to learn more? Contact Kelly Braun for details!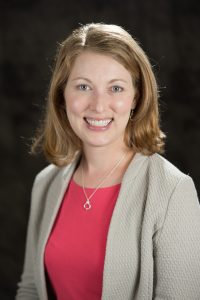 Kelly Braun, R.D.H., M.S.D.H.
Dental Delivery Systems Coordinator
118 Keller Building
University Park, Pennsylvania 16802
Office: (814) 865-9888
Email: kub277@psu.edu
---
MORE Care Oral Health Resources