University Park, Pa. (August 22, 2019) – On July 11, at a national meeting in Bethesda, Maryland, the Federal Office of Rural Health Policy (FORHP) presented ten state offices of rural health with the 2019 Medicare Beneficiary Quality Improvement Project (MBQIP) Quality Performance Awards. These awards recognize achieving the highest reporting rates and levels of improvement in Critical Access Hospitals (CAHs) over the past year. CAHs are designated by the Centers for Medicare and Medicaid Services in recognition of the essential services they provide to rural communities. 
This year's 10 top-performing states are Pennsylvania, Massachusetts, Michigan, Utah, Alabama, Nebraska, Illinois, Maine, Minnesota and Wisconsin. These states' offices of rural health built on their previous successes by investing funding from FORHP into quality-improvement projects and developing technical assistance resources that improve high-quality care in their communities. States also work collaboratively with each Critical Access Hospital and their respective partners to share best practices and utilize data to drive quality improvement in their hospitals.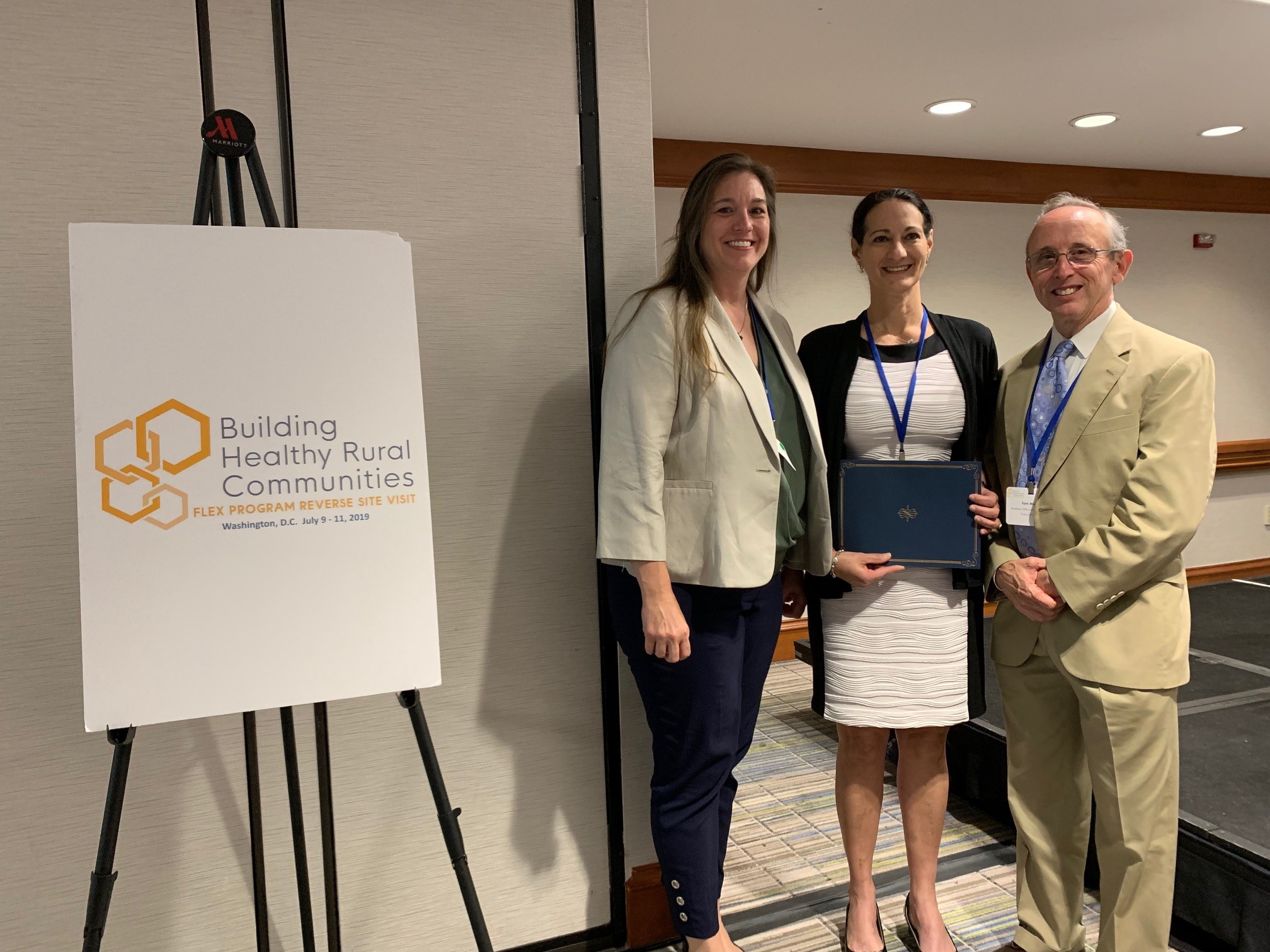 Pennsylvania recently was ranked as the number one MBQIP program in the nation. The state has 15 CAHs which serve the most rural communities. Pennsylvania was one of the first states to achieve 100 percent reporting by CAHs to MBQIP and is one of the few programs in the nation to have a staff member dedicated to quality improvement.
The federally-funded program that provides technical assistance to the CAHs and supports their quality improvement efforts is administered by the Pennsylvania Office of Rural Health, which is administratively housed in the Department of Health Policy and Administration in the College of Health and Human Development at Penn State University Park.
Formed in 1991, PORH is one of 50 state offices of rural health in the nation funded under a program administered by FORHP. It is charged with being a source of coordination, technical assistance, networking, and partnership development, and provides expertise in the areas of rural health, agricultural health and safety, and community and economic development.
Lannette Johnston, quality improvement coordinator at PORH, said, "This award is evidence of the hard work and dedication that the Pennsylvania CAH quality improvement directors, staff and leadership provide every day to enhance the health of the communities they serve."
"We are privileged to work with outstanding rural health care leaders who make quality care a top priority in their CAHs," said Jennifer Edwards, PORH rural health systems manager and deputy director. "Receiving this recognition once again demonstrates their continued commitment to quality improvement."
HRSA created the quality performance awards to promote high-quality care at rural hospitals with 25 or fewer beds. Hospitals that participate in MBQIP voluntarily report quality measures relevant to the care they provide, share data and take on quality improvement initiatives. Of those engaging in improvement initiatives, 72 percent have improved outcomes on the reported measures.
According to George Sigounas, HRSA administrator, "MBQIP is part of a broader portfolio of activities within HRSA to preserve hospitals and help rural communities to continue their access to quality health care. Ensuring rural hospital viability is an important component of HRSA's strategic efforts on high-quality and value-based care."
"We're happy to work with the states on this effort," said Tom Morris, FORHP associate administrator. "They've done a great job showing that CAHs can be national leaders in quality improvement and that results in better care in rural communities."