University Park, Pa. (August 21, 2019) – Lannette Fetzer, quality improvement coordinator at the Pennsylvania Office of Rural Health (PORH), received the Medicare Beneficiary Quality Improvement Project (MBQIP) Spirit Award on July 11, 2019 at a national meeting in Bethesda, Maryland, convened by the Federal Office of Rural Health Policy (FORHP).
In 2011, FORHP, created MBQIP to promote high quality care at rural hospitals with 25 beds or fewer that have been designated at the federal level as Critical Access Hospitals (CAHs). Low-volume hospitals participating in the project voluntarily report on a set of quality measures relevant to the care they provide, share data and implement quality improvement initiatives. Currently, 98 percent of the 1,346 CAHs in the United States are reporting rural-relevant quality measures.
The nomination, submitted by Jennifer Edwards, rural health systems manager and deputy director at PORH, recognized Fetzer for being a rural health care leader and advocate since 1995 and for utilizing her extensive clinical experience to provide technical assistance in Pennsylvania and across the nation.
Edwards noted that Fetzer has worked diligently to ensure that the CAHs in Pennsylvania have the support they need to increase their quality metrics and expand quality improvement initiatives. Her efforts have yielded tremendous success as evident by Pennsylvania's CAHs reporting rate of 100 percent for inpatient and outpatient MBQIP reporting measures. Since Fetzer joined PORH in 2016, Pennsylvania's national ranking in the annual national recognition of state MBQIP programs has increased from fifth in 2017, to third in 2018 and now first in the nation for 2019.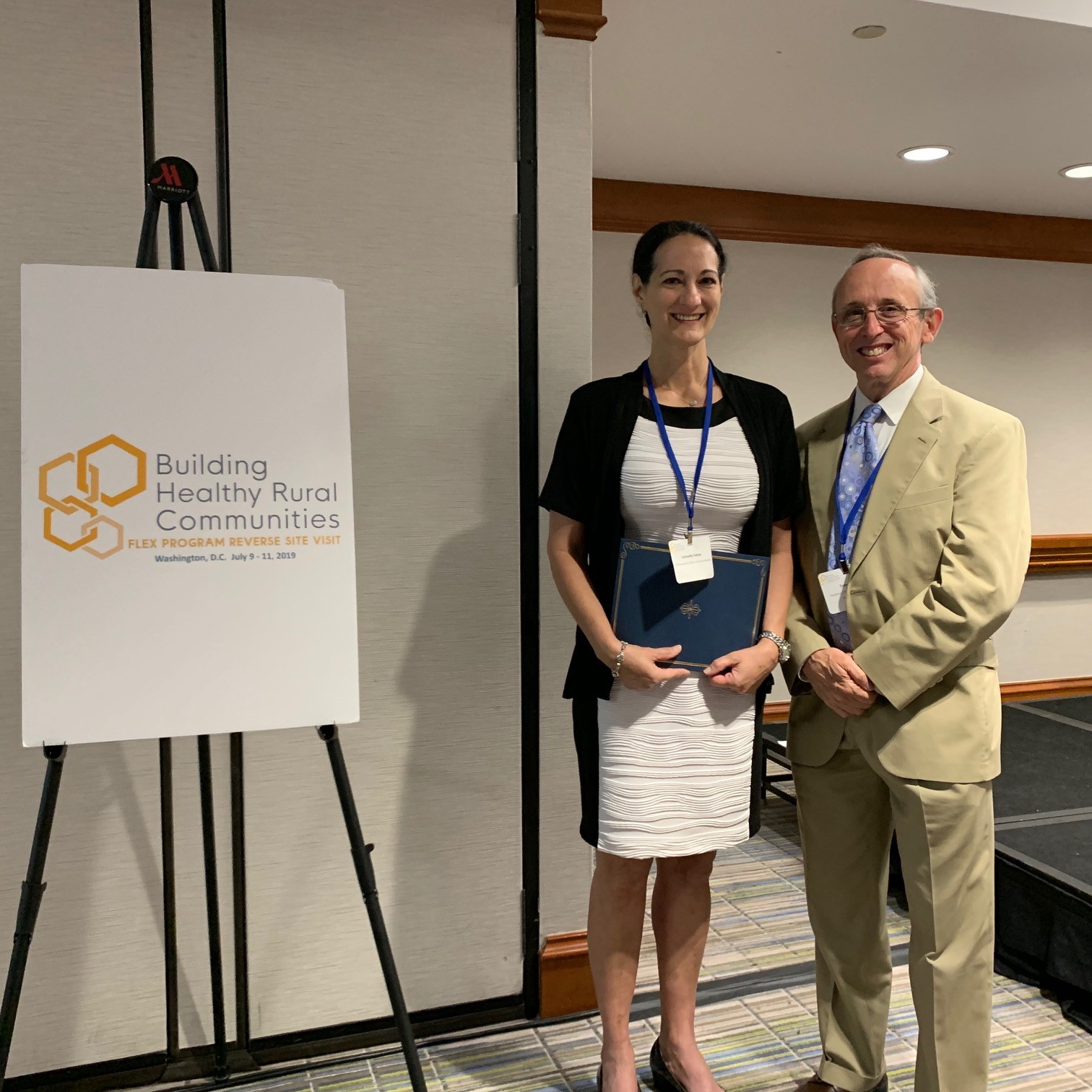 "Lannette is passionate about rural health care," said Edwards. "She has successfully partnered with the CAH quality improvement directors to improve patient outcomes across the Commonwealth. We are extremely proud of all her achievements."
"This is an incredible honor for Lannette" noted Lisa Davis, director of PORH and outreach associate professor of health policy and administration at Penn State. "She is quickly emerging as a leader in the state and nationally for quality reporting and improvement in rural hospitals and health systems. Our office is proud to have Lannette as a member of our staff."
Pennsylvania has 15 CAHs which serve the most rural communities in the state. Pennsylvania was one of the very first state to achieve 100 percent reporting by CAHs to MBQIP and is one of the few programs in the nation to have a staff member dedicated to quality improvement.
PORH formed in 1991 as a joint partnership between the federal government, the Commonwealth of Pennsylvania, and Penn State. The office is one of 50 state offices of rural health in the nation funded under a program administered by FORHP in the U.S. Department of Health and Human Services and is charged with being a source of coordination, technical assistance, and networking; and partnership development.
PORH provides expertise in the areas of rural health, agricultural health and safety, and community and economic development. PORH is administratively housed in the Department of Health Policy and Administration in the College of Health and Human Development at Penn State University Park.