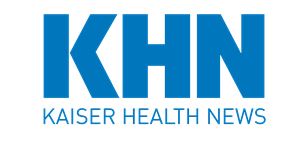 KFF's Kaiser Health News (KHN) is launching a weekly one-minute health information segment for CBS News Radio stations that will help millions of listeners stay informed and make better health decisions.
CBS News Radio began offering the KHN Health Minute to its more than 700 affiliate stations weekly on Jan. 12. The brief segments will include a broad range of health stories and consumer information reported by KHN's nationwide team of health reporters. Listeners can expect stories ranging from navigating medical bills and debt, to changes in health care delivery and policy and public health. A signature focus of the minutes will be on what all the changes and policy debates that people hear about actually mean for them.
In the first KHN Health Minute, hear how noise pollution affects health and why an optimistic outlook may help people live longer.
The collaboration is the latest product of an ongoing partnership between CBS News and KHN.
"Expanding on KHN's partnership with CBS, I'm thrilled to offer the network's radio listeners across the country the KHN Health Minute," said KHN Editor-in-Chief Elisabeth Rosenthal. "It offers a fun, fast and informative way to keep up with the latest and most important health care news."
"Every day health news is in the headlines as we battle new and emerging threats. Our listeners will benefit greatly with this topical information that is both accessible and actionable," said Craig Swagler, vice president and general manager of CBS News Radio. "The powerful audience reach of the radio medium connects on-the-go listeners with health information they need and can use instantaneously."
Listeners can check for the KHN Health Minute on their local CBS News Radio station.
The broader partnership also features regular appearances by Dr. Céline Gounder, KHN's senior fellow and editor-at-large for public health, on all of CBS News' platforms, as well as stories, segments, and specials drawing upon reporting from across KHN's newsroom and bureaus. It includes the popular "Bill of the Month" series, in which Rosenthal appears regularly on "CBS Mornings" to discuss surprising medical bills and what they tell us about the U.S. health care system. "Bill of the Month" is a collaborative investigative project of KHN and NPR.
KHN, a program of KFF, is an award-winning news service with a national newsroom in Washington, D.C., and a rapidly growing network of regional bureaus in California, the Midwest, the Mountain States, and the South, as well as a new Rural Health Desk. KHN works with many editorial partners, and media outlets can republish KHN stories at no charge. News organizations interested in working with KHN should contact the news service at KHNPartnerships@kff.org.
About KFF and KHN
KHN (Kaiser Health News) is a national newsroom that produces in-depth journalism about health issues. Together with Policy Analysis, Polling and Survey Research and Social Impact Media, KHN is one of the four major operating programs at KFF. KFF is an endowed nonprofit organization providing information on health issues to the nation.
About CBS News Radio:
CBS News Radio provides news, talk, information, entertainment, and special events coverage to more than 700 radio stations in the United States, with affiliates in 24 of the top 25 markets. CBS News Radio is also heard hourly on the SiriusXM Platform on P.O.T.U.S. (Channel 124). CBS News Radio is home to the "CBS World News Roundup," the nation's longest-running news program, debuting in 1938. In addition to providing breaking news and information, the division provides simulcasts of the CBS EVENING NEWS, FACE THE NATION, and 60 MINUTES to affiliates. CBS News Radio programming is available digitally through the CBS News Radio app, Apple Music, Amazon's Alexa service, and on the web.
Follow CBS News Radio on Twitter, Facebook, and online at CBSNews.com/Radio.