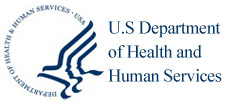 The U.S. Department of Health and Human Services (HHS) Office of Minority Health (OMH) is promoting the latest recommendations provided by the Centers for Disease Control and Prevention (CDC), to prepare healthcare workers to begin vaccinating children 5 to 11 years old. HHS Secretary Xavier Becerra issued this statement on the landmark moment to increase children's protection during this pandemic.
The spread of the Delta variant resulted in a surge of COVID-19 cases in children throughout the summer. Vaccination, along with other preventative measures, can protect children from COVID-19 using the safe and effective vaccines already recommended for use in adolescents and adults in the United States.
OMH continues to focus on raising awareness about the importance of getting the COVID-19 vaccine. We encourage you to promote the latest CDC recommendations (English|Spanish) and other languages visit the OMH website (English|Spanish) for guidance on establishing vaccine confidence, and combatting vaccine hesitancy, especially among racial and ethnic minority groups.