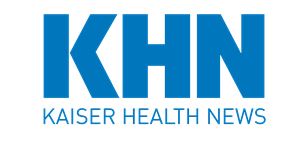 Marjorie Kruger was stunned to learn last fall that she would have to leave the nursing home where she'd lived comfortably for six years.
The Good Samaritan Society facility in Postville, Iowa, would close, administrators told Kruger and 38 other residents in September. The facility joined a growing list of nursing homes being shuttered nationwide, especially in rural areas.
"The rug was taken out from under me," said Kruger, 98. "I thought I was going to stay there the rest of my life."
Her son found a room for her in another Good Samaritan center in Waukon, a small town 18 miles north of Postville. Kruger said the new facility is a pleasant place, but she misses her friends and longtime staffers from the old one. "We were as close as a nice family," she said.
The Postville facility's former residents are scattered across northeastern Iowa. Some were forced to move twice, after the first nursing home they transferred to also went out of business.
Owners say the closures largely stem from a shortage of workers, including nurses, nursing assistants, and kitchen employees.
The problem could deepen as pandemic-era government assistance dries up and care facilities struggle to compete with rising wages offered by other employers, industry leaders and analysts predict. Many care centers that have managed to remain open are keeping some beds vacant because they don't have enough workers to responsibly care for more residents.
The pandemic brought billions of extra federal dollars to the long-term care industry, which was inundated with covid-19 infections and more than 160,000 resident deaths. Many facilities saw business decline amid lockdowns and reports of outbreaks. Staff members faced extra danger and stress.
The industry is still feeling the effects.
Read the full article here.