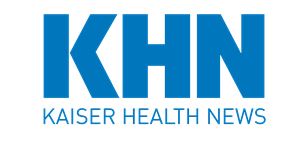 Just off the historic U.S. Route 66 in eastern New Mexico, a 10-bed hospital has for decades provided emergency care for a steady flow of people injured in car crashes and ranching accidents.
It also has served as a close-to-home option for the occasional overnight patient, usually older residents with pneumonia or heart trouble. It's the only hospital for the more than 4,500 people living on a swath of 3,000 square miles of high plains  of Albuquerque.
"We want to be the facility that saves lives," said Christina Campos, administrator of Guadalupe County Hospital in Santa Rosa. Its leaders have no desire to grow or be a big, profitable business, she said.
But even with a tax levy to help support the medical outpost, the facility lost more than $1 million in the past six months, Campos said: "For years, we've been anticipating kind of our own demise, praying that a program would come along and make us sustainable."
Guadalupe is one of the nation's first to start the process of converting into a Rural Emergency Hospital. The designation was created as part of the first new federal payment program launched by the Centers for Medicare & Medicaid Services for rural providers in 25 years. And though it is not expected to be a permanent solution to pressures facing rural America, policymakers and hospital operators alike hope it will slow the financial hemorrhage that continues to shutter those communities' hospitals.
More than 140 rural hospitals have closed nationwide since 2010, and health policy watchers aren't sure how many of the more than 1,700 rural facilities eligible for the new designation will apply. CMS officials said late last month that seven have already filed applications. Dr. Lee Fleisher, director of the Center for Clinical Standards and Quality at CMS, said how long it will take to review the applications will vary. The agency declined to provide the names or locations of hospitals seeking the designation.