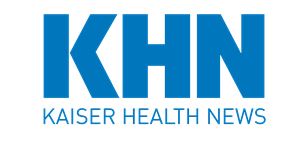 Note to Readers: Sarah Jane Tribble spent more than a year and half reporting on a small town in Kansas that lost its only hospital. This month, KHN and St. Louis Public Radio will launch "Where It Hurts," a podcast exploring the often painful cracks growing in America's health system that leave people vulnerable — and without the care they need. Season One is "No Mercy," focusing on the hospital closure in Fort Scott, Kansas — and what happens to the people left behind, surviving the best way they know how. You can listen to Episode One on Tuesday, Sept. 29.
David Usher is sitting on $1.7 million he's scared to spend.
The money lent from the federal government is meant to help hospitals and other health care providers weather the COVID-19 pandemic. Yet some hospital administrators have called it a payday loan program that is now, brutally, due for repayment at a time when they still need help.
Coronavirus cases have "picked up recently and it's quite worrying," said Usher, chief financial officer at the 12-bed Edwards County Medical Center in rural western Kansas. Usher said he would like to use the money to build a negative-pressure room, a common strategy to keep contagious patients apart from those in the rest of the hospital.
But he's not sure it's safe to spend that cash. Officially, the total repayment of the loan is due this month. Otherwise, according to the loan's terms, federal regulators will stop reimbursing the hospitals for Medicare patients' treatments until the loan is repaid in full.
The federal Centers for Medicare & Medicaid Services has not yet begun trying to recoup its money, with the coronavirus still affecting communities nationwide, but hospital leaders fear it may come calling for repayment any day now.
Hospital leaders across the country said there has been no communication from CMS on whether or when they will adjust the repayment deadline. A CMS spokesperson had not responded to questions by press time.
"It's great having the money," Usher said. "But if I don't know how much I get to keep, I don't get to spend the money wisely and effectively on the facility."
Usher took out the loan from Medicare's Accelerated and Advance Payments program. The program, which existed long before the pandemic, was generally used sparingly by hospitals faced with emergencies such as hurricanes or tornadoes. It was expanded for use during the coronavirus pandemic — part of billions approved in federal relief funds for health care providers this spring.
A full repayment of a hospital's loan is technically due 120 days after it was received. If it is not paid, Medicare will stop reimbursing claims until it recoups the money it is owed — a point spelled out in the program's rules. Medicare reimburses nearly $60 billion in payments to health care providers nationwide under Medicare's Part A program, which makes payments to hospitals.
More than 65% of the nation's small, rural hospitals — many of which were operating at a deficit before the pandemic — jumped at the Medicare loans when the pandemic hit because they were the first funds available, said Maggie Elehwany, former vice president of government affairs for the National Rural Health Association.
Read the full article here.