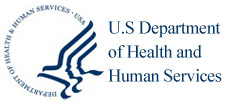 The Department of Health and Human Services (HHS) opened the portal on July 1 for providers to report how Provider Relief Fund (PRF) funding was utilized.  Providers who received one or more PRF payments exceeding $10,000, in the aggregate, during a Payment Received Period must come in and report. The deadline for PRF reporting is September 30, 2021.
Review the updated Reporting Requirements Notice (June 11) and register in the PRF Reporting Portal (if not yet completed).
For additional assistance, reference the following resources:
All of these resources and more may be found on the HHS Reporting and Auditing webpage. Real-time assistance is available by calling the Provider Support Line at (866) 569-3522; for TTY dial 711. Hours of operation are 8 a.m. to 10 p.m. CT, Monday through Friday.