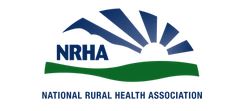 The National Rural Health Association's (NRHA) Rural Hospital CNO Certification Program has completed its first cohort, starting in April 2021.  The pilot cohort consisted of the following NRHA CNO-certified participants:
Andrea Hagist – Mahaska Health, Oskaloosa, Iowa
Carrie Owens – Lincoln Health, Hugo, Colo.
Jeremy Cannon – Kalkaska Memorial Health Center, Kalkaska, Mich.
Jyme Kinnard – Ochiltree General Hospital, Perryton, Texas
Katie Peterson – Pender Community Hospital, Pender, Neb.
Leslie Hackett – Covenant Hospital Plainview, Plainview, Texas
Lori Forneris – Nursetribe, Holstein, Iowa
Maegen Garner – Seminole Hospital District, Seminole, Texas
Megan Heath – Gordon Memorial Hospital, Gordon, Neb.
Nicole Thorell – Lexington Regional Health Center, Lexington, Neb.
Roxanne Stelle – Abraham Lincoln Memorial Hospital, Lincoln, Ill.
Shawn Nethery – Ward Memorial Hospital, Monahans, Texas
Steve Olson – Carthage Area Hospital, Carthage, N.Y.
SuLynn Mester – Childress Regional Medical Center, Childress, Texas
Mandy Graves – Lynn County Hospital District, Tahoka, Texas
Clay Jordan – Tri Valley Health System, Cambridge, Neb.
Kim Combs – Titusville Area Hospital, Titusville, Penn.
Kim Cicon – Penn Highlands Healthcare, DuBois, Penn.
Christina Peterson – Iowa Specialty Hospitals & Clinics, Clarion, Iowa
Lakin Lyon – Smith County Memorial Hospital, Smith Center, Kan.
Judy Geiger – Columbia Memorial Hospital, Astoria, Ore.
Jennifer Janssen – Cuero Regional Hospital, Cuero, Texas
Miranda Adams – Cuero Regional Hospital, Cuero, Texas
Kate Schaefer – Childress Regional Medical Center, Childress, Texas
Marlene Elliot – Coulee Medical Center, Grand Coulee, Wash.
Rachel Sem – Sakakewea Medical Center, Hazen, N.D.
Candy Detchon – Mayer's Memorial Hospital District, Fall River Mills, Calif.
About NRHA's Rural Hospital CNO Certification Program
Leadership makes the difference. Today's rural hospitals and clinics have tremendous challenges and uncertainty and are closing at an unprecedented rate. One out of three rural hospitals have been identified as "at risk." According to Alan Morgan, CEO of the National Rural Health Association (NRHA), "Leadership is the biggest predicter of rural hospital success." The NRHA Rural Hospital CNO Certification Program was developed by successful rural hospital CNOs for rural hospital CNOs with the intent of assisting current rural hospital CNOs strengthen their leadership skills to help lead their hospital to success. An individual with this certification will immediately be recognized as someone qualified to be a nurse leader in a rural hospital with excellence.
To see our pilot CNO Cohort's Graduation Ceremony, click here!
For more information about available programs, click here.