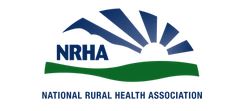 The National Rural Health Association (NRHA) is working to support their members with the ongoing PPE shortage by partnering with Project N95 to offer PPE.  This is the same program that is being used by other associations, such as American Medical Association. Practice Project N95 is a nonprofit 501(c)(3) organization working to get critical equipment to frontline workers. Through this collaboration, NRHA members have a special opportunity to purchase the following PPE at bulk pricing and in small quantities:
N95 respirators (certified by FDA and NIOSH)
3 and 4 ml Blue Nitrile Powder Free Patient examination gloves
ASTM Level 1 and Level 3 surgical masks
Level 1 and Level 2 AAMI isolation gowns
Hard surface disinfectant
Disposable face shields
The equipment is being sourced through a limited-time campaign; therefore, you must order by 3PM EST on December 29, 2020 for this limited-time offer.
Tax exempt providers can submit the necessary documentation during registration.  Before you can access the store where the product detail and pricing information is available, you must register by clicking the link below to learn more about the products and how to purchase them:  shop.projectn95.org/registration
Additional Product Detail:
| | | | |
| --- | --- | --- | --- |
| Item | Price Per Box | Units Per Box | Estimated Ship Date |
| N95 Respirators – Makrite N95-9500 (Size M/L) | $84.80 | 20 | 1/22 |
| N95 Respirators – Makrite N95-9500S (Size S) | $94.60 | 20 | 1/22 |
| N95 Respirators – Protective Health Gear 5160-N95 | $175.00 | 50 | 1/14 |
| Nitrile Powder Free Patient Examination Gloves – 3 mil thick, 9″ length, sizes S/M/L/XL | $17.00 | 100 | 2/15 |
| Nitrile Powder Free Patient Examination Gloves – 4 mil thick, 9″ length, sizes S/M/L/XL | $19.00 | 100 | 2/15 |
| ASTM Level 1 Masks – Metiko | $8.50 | 50 | 1/16 |
| ASTM Level 3 Masks – BYD FE2311X | $17.50 | 50 | 1/16 |
| Hard Surface Disinfectant Spray – Envirocleanse, 32 Oz Bottles | $57.48 | 12 | 1/14 |