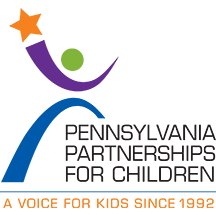 September is National Kinship Care Month, recognizing the countless relatives and caregivers who provide full-time nurturing and protection for children who cannot safely remain in the care of their biological parents. Placement in the foster care system is a traumatizing event, impacting all facets of a child's life, such as their connection to extended family, school, friends, communities and cultures. If a child must be removed from their home, the best option is placement with kin. Too often, kin are arbitrarily disqualified from becoming licensed foster parents.
Our newly released fact sheet identifies policy solutions that can prioritize and simplify kinship placements, allowing children and youth to be raised by and connected to their families.
One policy solution identified in the fact sheet is passing HB 1058, which would give kin a voice in court proceedings. The bill, sponsored by Rep. Krajewski, would allow kin to be heard by the dependency judge overseeing a foster child's case. When a kin caregiver is denied placement they are not allowed to present their case and facts to the judge tasked with making placement decisions. Giving kin a voice in court will let the judge hear directly from them about their qualifications and determine if reconsidering placement, ongoing visitation, or contact is appropriate.
HB 1058 passed the House earlier this year and was approved by the Senate Aging and Youth Committee last week. The bill is now in Senate Appropriations and still requires approval on the Senate floor. PPC will continue to advocate for the passage of the bill as one additional step to ensuring that all children can be placed with and connected to their families.