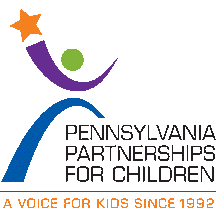 An estimated 128,000 Pennsylvania children were uninsured last year, the 8th highest number of uninsured children in the nation, according to a new report released by the Georgetown University Center for Children and Families. Pennsylvania's progress on covering kids has slipped, while nationwide, an estimated 726,000 more children are without health coverage since our country achieved an historic low number of uninsured children. Much of the coverage gains of the Affordable Care Act for children have now been eliminated.
Georgetown University Center for Children and Families Executive Director Joan Alker notes, "For decades, children's health coverage had been a national success story that we could point to with pride, but the data shows the trend is now going in the wrong direction. What's worse, the number of children losing coverage accelerated from 2018 to 2019 during a time when unemployment was very low. The situation is likely worse today."
PPC is taking a closer look at this new data from the U.S. Census Bureau's American Community Survey and other child health measures as we prepare to release our annual State of Children's Health Care report this fall.