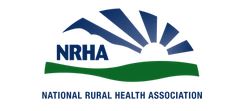 NRHA Continues to Win Fight to Protect 340B Drugs for Rural Providers
The Centers for Medicare & Medicaid Services (CMS) proposed to cut Medicare Part B payments to hospitals for 340B-purchased drugs next year and in subsequent years by 6.2 percent below the current rate. However, as in the past, Critical Access Hospitals and rural Sole Community Hospitals were exempted from the cuts and will continue to be paid the default ASP plus 6 percent rate in the proposal. CMS made the announcement in its Hospital Outpatient Prospective Payment System (OPPS) proposed rule for calendar year 2021. Comments are due no later than 5:00 p.m. Eastern on Oct. 5.
Similar proposals for reductions that included cuts to rural providers have been proposed by CMS and Congress in the past. After extensive advocacy, NRHA was able to fight off proposed reductions to CAHs and SCHs. "Our challenge remains to protect this important program for all rural providers. 340B is vital in rural America and can mean the difference in providing services, employing staff, and keeping the doors open," said Maggie Elehwany, Vice President of Government Affairs on NRHA.
Reimbursement for 340B drugs for disproportionate share hospitals (DSH), rural referral centers (RRC), and non-rural sole community hospitals (SCH) under OPPS would be set at average sales price (ASP) minus 34.7 percent, plus an add-on of 6 percent of ASP, for a net payment rate of ASP minus 28.7 percent. CMS has been paying these hospitals ASP minus 22.5 percent since 2018.
CMS derived the new, lower reimbursement rate from its survey in April and May of hospitals' net average acquisition costs for drugs bought through the 340B program, including sub-ceiling price discounts. In the new proposed rule, CMS said, "Those survey data confirm that the ASP minus 22.5 percent rate is generous to 340B hospitals, and the survey data supports an even lower payment rate."
A federal appeals court ruled 2-1 Friday that CMS had statutory authority to impose a nearly 30 percent cut to Medicare Part B drug reimbursement rates for 340B hospitals in 2018 and 2019. The reduction also is in place this year.
NRHA vows to be vigilant. CMS said it, "May revisit [its] policy to exempt rural SCHs, as well as other hospital designations for exemption from the 340B drug payment reduction, in future rulemaking." Advocacy efforts and soliciting powerful stories from rural providers on their utilization of drug savings will be imperative during the next few months.
"We must continue to fight to protect 340B for CAHs, SCHs and expand it to all rural providers. We need all our members to join this fight," said Elehwany.