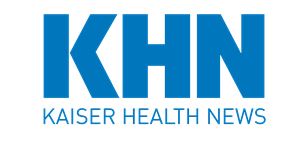 On a cold morning in early February, Tammy King prepared and loaded boxes and bags of vegetables, fruits, milk, frozen meat, and snacks into cars lined up outside the Friends in Service Helping food pantry, known in rural northeastern Nevada as FISH.
The beginning of the month is busy for the food pantry, King said, because people who receive benefits from the federal Supplemental Nutrition Assistance Program, known as SNAP, come to stock up on free food that helps them stretch their monthly allotments. The food pantry, one of a few in this city of about 20,000 people, serves more families now than at any point in King's 20 years of working there, she said. In January, FISH provided food boxes to nearly 790 people.
But King and other food bank managers fear that demand will spike further in March, when officials roll back pandemic-era increases to SNAP benefits. The program, administered by the Department of Agriculture, provides monthly stipends to people with low incomes to spend on food. Before 2020, those payments averaged a little more than $200 and were hiked by a minimum of $95 during the pandemic.
Officials estimate families King works with will see a 30% to 40% decrease in SNAP payments as emergency allotments tied to the public health emergency halt in 32 states, including Nevada. Other states, such as Georgia, Indiana, Montana, and South Dakota, have already ended the emergency allotments.
The cuts to SNAP benefits will uniquely hurt people living in rural America, said Andrew Cheyne, managing director of public policy for GRACE, a nonprofit run by the Daughters of Charity of St. Vincent de Paul focused on reducing childhood hunger. A higher percentage of people depend on SNAP in rural areas compared with metro areas. And those areas already have higher rates of food insecurity and poverty.
"We have so many households who simply aren't going to know that this is happening," Cheyne said. "They're going to go to the grocery store and expect to have money in their account and not be able to buy the food they need to feed their families."
And as the fallout from those cuts hits, food pantry managers in rural areas find themselves on the front lines trying to fill gaps in their communities. They and food policy experts fear it won't be enough. For every dollar worth of groceries a food bank distributes to a community, SNAP delivers $9.