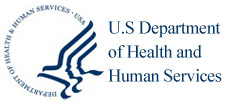 U.S. Department of Health and Human Services (HHS) Secretary Xavier Becerra announced that more than half a million consumers have already signed up for health insurance through HealthCare.gov as a result of the Biden Administration's Special Enrollment Period (SEP) for the COVID-19 Public Health Emergency. The SEP, along with the additional financial assistance afforded by the American Rescue Plan (ARP), offers the opportunity for individuals and families to take advantage of significantly reduced premiums, increased savings, and quality, affordable health coverage through the Marketplaces using the Federal Platform.
"Access to quality, affordable health care is essential – especially as we tackle the COVID-19 pandemic and its aftermath," said HHS Secretary Xavier Becerra. "Since the beginning of this Special Enrollment Period's availability on HealthCare.gov, more than 500,000 Americans have already signed up for coverage on HealthCare.gov. Now, thanks to the American Rescue Plan, health care coverage is more affordable and millions of Americans are seeing their premiums reduced. At HHS, we are going to build on the Affordable Care Act (ACA) and work tirelessly to ensure Americans have the chance to sign up for quality, affordable health care coverage that meets their needs."
To read the HHS press release, visit: https://www.hhs.gov/about/news/2021/04/07/hhs-secretary-becerra-announces-more-than-500000-americans-have-enrolled-in-marketplace-coverage.html.
To read the CMS report, visit: www.cms.gov/newsroom/fact-sheets/2021-marketplace-special-enrollment-period-report-0.