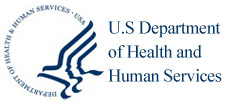 Dr. Ala Stanford has been named Regional Director for HHS Region 3.
Dr. Stanford gained national recognition during the COVID-19 pandemic using the infrastructure of her pediatric surgery practice to create a grassroots organization to focus on testing, contact tracing and vaccination in communities devoid of access to care and resources. Her focus on the most vulnerable populations disproportionately impacted by COVID-19 saved lives.
Dr. Stanford is a practicing physician for over 24 years. She is board certified by the American Board of Surgery in both pediatric and adult general surgery. She is former director of the Center for Minority Health and Health Disparities of Temple University School of Medicine in Philadelphia, PA, a member of the Philadelphia Board of Health COVID-19 advisory board and trusted national leader and public health advocate. In addition to opening a Center for Health Equity to improve health outcomes in communities with the lowest life expectancy, her organization was responsible for providing nearly 100,000 COVID-19 tests and vaccinations. She was recognized by Admiral Rachel Levine and Surgeon General Vivek Murthy as demonstrating best health practices and a national model during a public health crisis.
Dr. Stanford has received many accolades, notably a: 2021 Top 10 CNN Hero, and 2021 George H.W. Bush Points of Light Award Recipient. Most recently she led a FEMA mission, Region 3 Team to vaccinate students in Philadelphia School District and a mobile vaccination unit in hard hit Southeastern Pennsylvania neighborhoods.
Dr. Stanford said, "I am humbled to be named HHS's new Regional Director, especially at this critical time in our nation's recovery efforts. Ensuring communities across Region 3 have access to the information and resources they need to stay safe and healthy, with a particular emphasis on advancing equity, will be my top priority, in all aspects of health care."
Welcome Dr. Stanford!