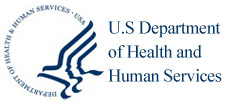 The U.S. Department of Health and Human Services (HHS) released an important HHS Action Plan and announced a partnership to reduce maternal deaths and disparities that put women at risk prior to, during, and following pregnancy. The U.S. Surgeon General Jerome M. Adams issued a complementary Call to Action to Improve Maternal Health outlining the critical roles everyone can play to improve maternal health.
Approximately 700 women die each year in the United States as a result of pregnancy-related complications. In addition, every year more than 25,000 women suffer unintended outcomes of labor and delivery that can result in significant short- or long-term consequences to their health. The Centers for Disease Control and Prevention estimates that two out of three pregnancy-related deaths are preventable.
"Maternal mortality should be a 'never' event," said HHS Secretary Alex Azar. "We now have laid out a plan for all Americans to work together to cut maternal deaths dramatically and improve the long-term health of mothers and their children."
In the newly released Action Plan, HHS provides a roadmap for addressing risk factors before and during pregnancy, improving the quality of and access to maternity and postpartum care, and supporting a research agenda to fill gaps in current evidence. The Call to Action provides a list of strategies and specific actions to optimize women's health. HHS is also announcing a public-private partnership with the March of Dimes to address the disparity gap in maternal health outcomes for black women through the implementation of evidence-based best practices to improve healthcare quality in hospital settings.
"The health of our nation depends on the health of our mothers, and making the U.S. the safest place in the world to give birth is one of my top priorities," said Vice Adm. Jerome M. Adams, Surgeon General. "A mother or mother-to-be dies every 12 hours in the U.S. These tragedies are unacceptable. We cannot truly improve maternal health — until we acknowledge and address the disparate outcomes many women of color face."
For more information:
The Press Release can be found here.
The HHS Maternal Health Initiative can be found here.