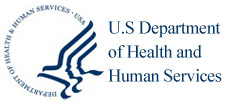 The U.S. Department of Health & Human Services (HHS) and the Departments of Labor and the Treasury (Departments) proposed a rule to strengthen access to birth control coverage under the Affordable Care Act (ACA).  Under the ACA, most plans are required to offer coverage of birth control with no out-of-pocket cost.  To date, millions of women have benefited from this coverage. Today's rule proposes to expand and strengthen access to this coverage so that all women who need or want birth control are able to obtain it. The action is the latest effort by the Biden-Harris Administration to bolster access to birth control at no cost.
The ACA and its implementing regulations guarantee coverage of women's preventive services, including birth control and contraceptive counseling, at no cost for women who are enrolled in group health plans or individual health insurance coverage.
The proposed rules are part of the Biden-Harris Administration's commitment to ensuring access to reproductive health care and follows earlier action to expand access to birth control and family planning services. HHS, the Department of Labor, and the Department of the Treasury previously convened a meeting with health insurers and called on the industry to commit to meeting their obligations to provide contraceptive coverage as required by the ACA. The Departments also issued guidance to clarify protections for birth control coverage under the ACA following multiple states' efforts to restrict access to contraception in the wake of the Supreme Court's decision in Dobbs v. Jackson Women's Health Organization. HHS also announced nearly $3 million in new funding to bolster training and technical assistance for the nationwide network of Title X family planning providers.
The full report can be read at https://www.hhs.gov/sites/default/files/roe-report.pdf – PDF.