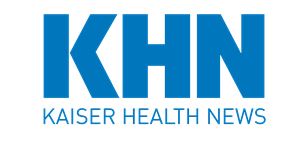 Facing a pandemic, record unemployment and unknown future costs for COVID-19 treatments, health insurers selling Affordable Care Act plans to individuals reacted by lowering rates in some areas and, overall, issuing only modest premium increases for 2021.
"What's been fascinating is that carriers in general are not projecting much impact from the pandemic for their 2021 premium rates," said Sabrina Corlette, a research professor at the Center on Health Insurance Reforms at Georgetown University in Washington, D.C.
Although final rates have yet to be analyzed in all states, those who study the market say the premium increases they have seen to date will be in the low single digits — and decreases are not uncommon.
That's good news for the more than 10 million Americans who purchase their own ACA health insurance through federal and state marketplaces. The federal market, which serves 36 states, opens for 2021 enrollment Nov. 1, with sign-up season ending Dec. 15. Some of the 14 states and the District of Columbia that operate their own markets have longer enrollment periods.
The flip side of flat or declining premiums is that some consumers who qualify for subsidies to help them purchase coverage may also see a reduction in that aid.
Here are a few things to know about 2021 coverage.  Read more.