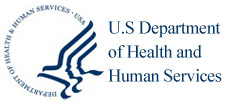 Throughout the COVID-19 pandemic, staff in nursing homes have been providing ongoing care to our nation's most vulnerable. It's on trusted messengers like you to make sure we're reaching people who need to be protected from the COVID-19 virus.
Building vaccine confidence among Long-Term Care Facility staff and residents is important. That's why we wanted to pass along useful data, materials, and resources to be able to guide conversations, answer questions, and help get people vaccinated.
Centers for Medicare & Medicaid Services Resources: 
Long-Term Care Community Champions – Voices from the Front Lines Videos: CMS has released videos with long-term care staff who moved from being initially uncertain about receiving the COVID-19 vaccine to accepting it, and encouraging their peers to do the same. The videos are available here:
COVID-19 Nursing Home Data – As part of CMS' commitment to protect nursing home residents, nursing homes are now required to report vaccinations of residents and staff.  These data are available on this webpage.
Fireside Chat Recordings – This webpage holds all CMS COVID-19 partner calls, including CDC/CMS hosted fireside chats answering long-term facility staff questions about COVID-19 vaccination.
Centers for Disease Control and Prevention Resources: