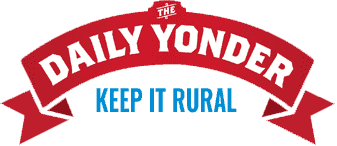 With newly available funding opportunities and new technologies, libraries could be at the forefront of the rural healthcare revolution.
Libraries are in the vanguard of transforming healthcare delivery. Libraries reach out and touch virtually everyone in their communities across the entire economic spectrum. The same way libraries brought high-speed Internet to the underserved communities, so they will deploy telehealth to bring affordable healthcare where it's most needed..
In October 2020, the Daily Yonder spotlighted Pottsboro, Texas' public library and its director, Dianne Connery, who had plans to open a telehealth center in the library. Connerly seems to have unleashed significant pent-up desire to replicate telehealth in libraries nationwide.
She rolled out her telehealth center in January 2021 and in February she was promoted to rural special projects librarian. "Manage your expectations because it takes a while to build the crowd to telehealth services," she said. "We only set appointments for two days a week. Our partner, the University of North Texas Health Science Center, will keep our growth steady and controlled."
A lot of libraries right now are struggling to keep up with everything that's going on," said Henry Stokes, library technology consultant at Texas State Library and Archives. "But as they move forward and see their peers push telehealth initiatives, we'll see health become prominently featured in libraries. Telehealth is such a great fit!" The Federal Communications Commission's $7.1 billion E-rate grant program for libraries and schools will move many libraries sooner rather than later.