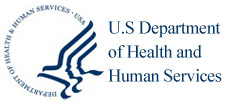 The Biden administration released its National Strategy for the COVID-19 Response and Preparedness last week.  In it we see an important role for community-based organizations especially as it relates to education and access.
As we await the details of the National Strategy's seven point plan, our understanding is that it will still be operationalized through state and local public health entities. (Use this locator to determine local vaccine efforts in your state or territory or contact your state or local health department to find out when, where, and how vaccines will be available in your community.
It's encouraging to see the growing number of faith communities championing and even hosting vaccine programs. These hopeful examples include churches in Florida partnering with hospitals and the state to better distribute vaccines—as they become available—through local churches to the people who are most at risk and pastors being publically vaccinated in Boston to encourage vaccine reluctant members.
COVID-19 Vaccine Toolkit for Community-based Organizations
COVID-19 Vaccine Communication Toolkit for Community-Based Organizations: Getting Started
CDC has designed a toolkit for organizations serving communities affected by COVID-19 including social service organizations, faith-based organizations, and others to help educate their members about COVID-19 vaccines, raise awareness about the benefits of vaccination, and address common questions and concerns.
Experts Talking to Communities about COVID-19
Everything you Should Know About the COVID-19 Vaccines
Wed., Jan. 27, 2021, 1:00 p.m. EST. Register here. 
Promoted by NIH and presented by the Urban Health Institute and Johns Hopkins Office of Diversity, Inclusion, and Health Equity, this webinar features Dr. Kizzmekia Corbett, a leading scientist for the development of the COVID-19 vaccines, in a community forum discussing what people need to know about COVID-19 vaccines.
Treating Long COVID: Clinician Experience with Post-Acute COVID-19 Care
Thurs., Jan. 28, 2021, 2:00 p.m. EST. Call details here.
Patients and clinicians across the U.S. are reporting long-term effects of COVID-19, commonly referred to as long COVID. Presenters will share their firsthand experiences with treating long COVID, focusing on the pulmonary, neurologic, and psychological aspects.
Moving the Needle on COVID-19 Vaccination: Learning from National Public Health Experts & Community-Based Organizations. 
Thurs., Jan 28, 2021, 12:00 p.m. EST. Register here. 
At this event, CDC COVID-19 Response Vaccine Task Force Chief Medical Officer Amanda Cohn, MD, will present the latest information about available vaccines and current vaccine distribution plans. Afterwards, leaders from community-based organizations (CBOs) will join the conversation to discuss ways to overcome barriers to a successful COVID-19 vaccination campaign.
Faithful Action: Preventing Exploitation & Human Trafficking Among Youth in a COVID Environment
Thurs., Jan. 28, 2021, 2:00 p.m. EST. Register here. 
Learn from three non-profit youth prevention educational programs about youth vulnerability in a COVID environment, prevention strategies and cultural sensitivities in supporting youth impacted by trauma.
Harmonizing the Spiritual and Scientific Worldviews
Tues., Feb. 9, 2021, 2:00 p.m. EST. View here.
The Religion, Spirituality, and Health Scientific Interest Group will host Dr. Francis S. Collins as their inaugural presenter.
A Conversation on COVID-19 with Dr. Fauci and the Muslim Community
Thurs., Feb. 11, 2021. Register here.
American Muslim Health Professionals (AMHP) hosts this conversation with Dr. Anthony Fauci, NIAID Director and Chief Medical Advisor on COVID-19 to President Biden.