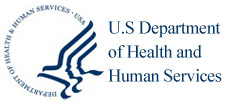 Recognizing that collaboration is essential to achieving the Healthy People 2030 vision, the HHS Office of Disease Prevention and Health Promotion (ODPHP) has launched a new program, inviting public- and private-sector organizations that support Healthy People's vision to become Healthy People 2030 Champions. Healthy People 2030 Champions are organizations committed to working toward Healthy People's overarching goals and objectives. ODPHP will recognize Healthy People Champions on health.gov, and Champions will receive a digital badge to highlight their support of the Healthy People 2030 initiative on their own websites. They'll also receive ongoing information, tools, and resources to help them promote Healthy People 2030 among their communities, partners, and others interested in achieving Healthy People 2030 goals.
If your agency is interested in becoming a Healthy People 2030 Champion, you can learn more at https://health.gov/news/202106/apply-become-healthy-people-2030-champion. ODPHP will also be hosting an informational webinar for organizations interested in becoming Healthy People Champions on July 28, 2021 at 1pm ET. You can register for the webinar here.
Thank you for your support of Healthy People 2030, and we look forward to working with you over the decade! Please stay tuned for forthcoming information on a Healthy People Coordinator kick-off virtual meeting. Tiffani Kigenyi (Tiffani.Kigenyi@hhs.gov) from ODPHP will serve as point of contact for these efforts. Please feel free to contact Tiffani with any questions.