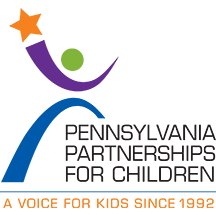 "Racism is still with us. But it is up to us to prepare our children for what they have to meet, and, hopefully, we shall overcome." These words were spoken by Rosa Parks 22 years ago, more than four decades after she so bravely remained in her seat on a segregated bus, sparking a new, powerful surge in the civil rights movement.
With heavy hearts we acknowledge that as a nation, we have not made the progress necessary to end racism, and that racism is still very much with us. Watching thousands of people across the country protesting for racial justice and demanding an end to systematic and institutional racism and police brutality, we have entered a period of deep reflection. Acknowledging that individuals can change our systems and institutions, Pennsylvania Partnerships for Children believes it is incumbent upon all of us to do the hard work of making those needed changes, and we commit to doing that work.
Harnessing the data and research we compile to be a voice for kids, we will help tell the story of the inequities that Black children and all children of color face every day in our communities. We stand in solidarity with victims of racial injustices and seek to promote racial equity and inclusion for children of color.
Every child and family deserves equal access to child care and pre-k, a high-quality public education, health care coverage and fair treatment in the child welfare system. We are committed to helping clear the path for children and families so that they can thrive and be successful in all they do.
Children listen and children learn. Children know that racism is still with us. We are listening and learning, too. Working with partners who share our commitment to ensuring the health, safety and well-being of every child, we will do our part to dismantle racism in systems and institutions that deprive children of the opportunities they deserve.
Resources for Advocates and Families
Coming Together: Standing Up To Racism – A CNN/Sesame Street Town Hall For Kids and Families