The PA State Data Center is excited to host our annual PA Data User Conference on May 12, 2022. The 2022 PA Data User Conference will again provide virtual presentations from U.S. Census Bureau experts on a variety of recent and upcoming Census programs and data releases. More details will be shared as the conference approaches.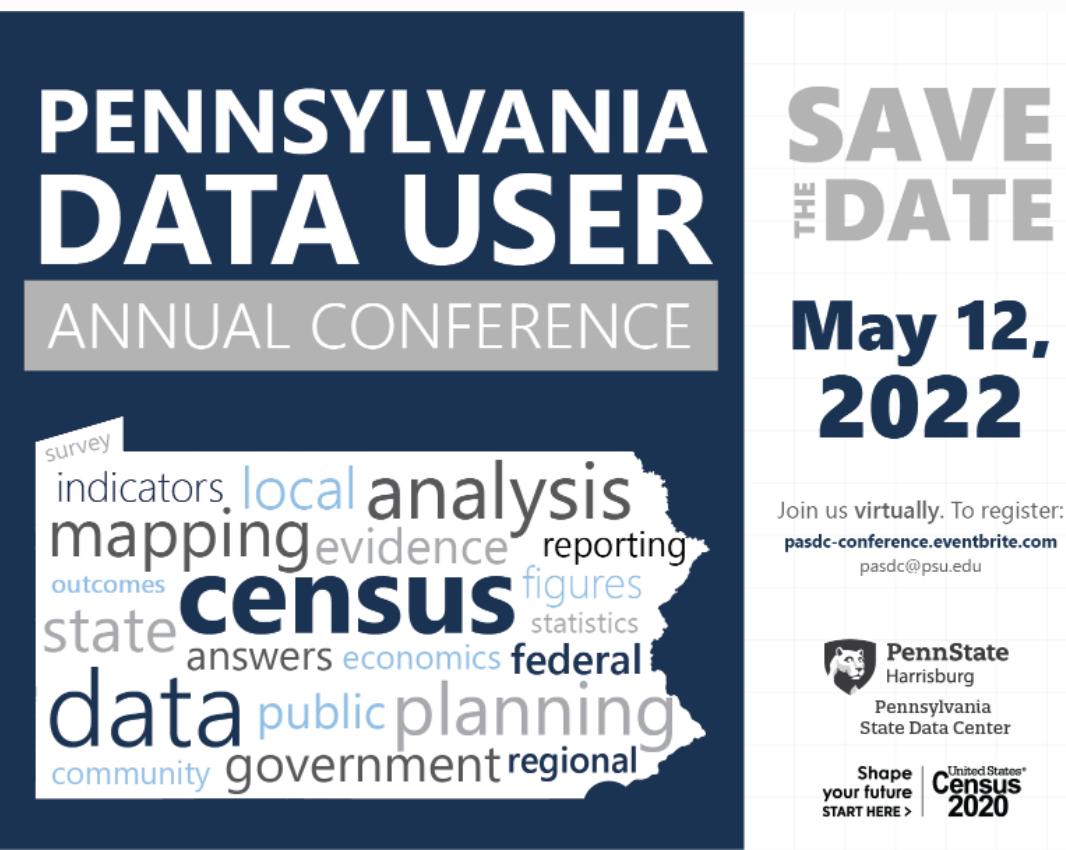 To register, visit https://pasdc-conference.eventbrite.com.
PA Facts 2022 Brochure Available
The 2022 Pennsylvania Facts brochure is now available. Did you know that 93.7 percent of all Pennsylvanians had health insurance in 2020? Or that the median gross rent for PA was $979?
To read more, visit https://pasdc.hbg.psu.edu/Data/PA-Stats.