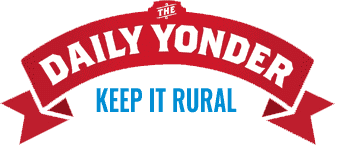 Registration has officially begun for Rural Assembly Everywhere. You can be one of the first to claim your spot and join us Oct. 26 to 30 for a great lineup of speakers, breakouts and happy hours.
This includes all the keynote speakers we've announced so far, such as New York Times bestselling author and journalist Sarah Smarsh, Krista Tippett of The On Being Project, Harvard University political theorist Dr. Danielle Allen, and former U.S. Secretary of Health and Human Services Kathleen Sebelius.
Register today to attend Rural Assembly Everywhere and take part in the conversation, free and from anywhere!
Rural Assembly Everywhere is a virtual festival for the curious and the critical, the listeners and the connectors. It's geared toward rural allies, neighbors, and admirers. The goal of Rural Assembly Everywhere is to create an experience that will inform, entertain, inspire, and demonstrate how we belong to each other. Learn more and register at ruralassembly.org/everywhere.