One in four individuals will experience mental illness in their lifetime. The Integrative Behavioral Health (IBH) Program confronts behavioral health needs head-on by helping hospitals and communities coordinate behavioral health care in a way that makes sense for individual rural communities. Addressing behavioral health as part of whole person care is vital to achieving the vision for health care transformation.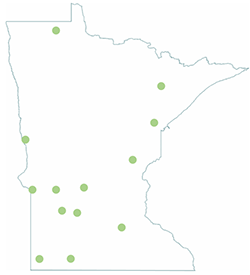 In September 2015, Rural Health Innovations (RHI), a subsidiary of the National Rural Health Resource Center (The Center), was awarded a grant for the IBH Program from the Minnesota Department of Health, Office of Rural Health and Primary Care. This was in response to Community Health Needs Assessment (CHNA) findings across Minnesota for the need to better integrate and coordinate primary care for the patient who had a behavioral health diagnosis. Since 2015, RHI has provided customizable technical assistance for 13 hospitals around the state of Minnesota.
The impact of the program continues to be described, yet some of the initial findings from the IBH Program include:
Increased access to behavioral health services
Decreased transfers to inpatient settings
Decreased cost of transferring ED patients, as well as cost of ED visits
Decreased ED visits and admissions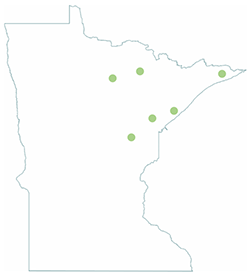 The number one roadblock to coordinating behavioral health care, identified by each community, is the societal stigma surrounding mental illness. RHI is currently working with six critical access hospitals from Wilderness Health ACO to create mentally healthy communities where there is no stigma of mental illness.
Explore the IBH Program's Website
Read about the process and the unique approach in each community to coordinate behavioral health for improved patient care. Also, watch the short video to learn how Sanford Jackson Medical Center and their community integrated behavioral health!
---